Spring Into Solar Pool Heating
Enter Coupon Code During Checkout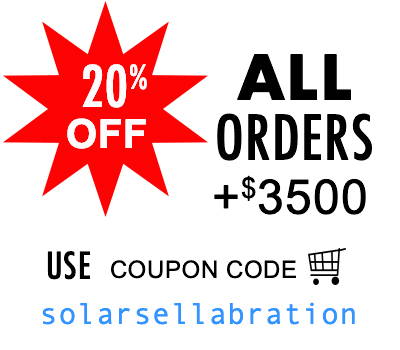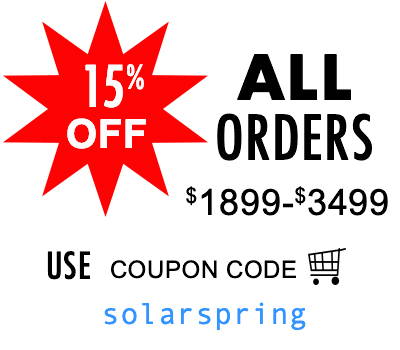 Coupon code must be entered during checkout to receive discount. Purchase must be made before expiration of promotion period. Promotional discounts are not valid to any purchase previously made. Coupons may not be used in combination with any other promotional offers or coupons.
"Location: Burlingame, CA (south of San Francisco)
Pool size: 32 ft x 15 ft, 480 sq ft surface, 23000 Gallons
System size: 10 panels, 21 ft x 20 ft, 420 sq ft surface, 88% of pool surface coverage
The average summer weather would be daytime between 68 and 78 degrees, nights are cold, dropping in the low 60s, high 50s.
Basically, we did not use our pool for the first 2 years in our house, as the water was cold even in the middle of summer, at best we were ranging around 72 to 74 degrees. We had to put wetsuits on the kids, but it wasn't sufficient enough to make them wanting to go in the pool. So we had a massive pool that nobody wanted to use… and we were not ready to spend $1500/month on gas to make it warm.
Here comes the choice in the heating system. After a lot of research on systems efficiency and quality, I decided to go for the SwimLux Solar Pool Heating System.
The key points on my choice:
– Easy to install (was a breath, plug and play)
– Build quality, you can have a lot of issues with panels and I didn't want to spend my time fixing holes in the tubes
– Rodent proof, we have squirrels around, and this system is better protected against their teeth
– "Good looking", at least better looking than others, we see them from our bedroom, and we didn't want something ugly
– Wind proof, we installed it on top of our garage, that is flat and exposed to the elements
– Panels are a little bit bigger than other brands, which did fit perfectly for us, and added a few more % of surface
– Efficiency is higher than other systems
Efficiency is a key point: we are losing a lot of degrees at night, as the air is really cold, so we needed a very efficient system during the day to bring the temperature up.
We are losing 5 to 8 degrees during the night, and the system can warm up the water around 10/12 degrees in a day, which makes the water warmer over time (if your system efficiency is too low, then you'll have a hard time to warm up the water, as you'll lose all the heat generated daily at night).
In numbers, what does that mean now?
– If we leave the pool without a cover (means lots of temperature loss at night), then the water will be around 86/88 degrees during the day
– If we add the pool cover at night (reducing the loss), then I don't know what the limit is, last year, we stopped testing after the water reached 95 degrees 🙂
(note that you can tell the system how high you want to go and it'll automatically stop the heating, we did not stop it to see how high it could go)
Last year our pool season ended mid-November, when the pool went bellow 82 degrees.
This year, we used the pool for the first time April 14th, with 83 degrees as we had 3 sunny days in a row. And the season really started on April 21st, with water above 85, and since then between 85 and 92… Our kids are now spending 3 to 4 hours in there every day and are having a blast.
The only drawback of this system is the price. Yes it's more expensive than other systems. We decided to go for a higher price because (beyond the points listed above) it'll last for many many years, and when you do the math, it's not much more expensive over time, as it'll last longer, will need less maintenance and fixing, and you are sure to extend your pool season significantly.
I recorded the temperature from March 17th to May 9th, you can see on this chart the results, with some pictures of the installation:
https://photos.app.goo.gl/C2A5fKurDddKtfeY8
If you go for this system, you definitely won't regret it. I was telling my wife how happy I was we made this choice, seeing now our kids having such a blast and wanting to go. We came from having a pool as a burden to what it's supposed to be for: a very enjoyable place."
Fabien C.
"We just love swimming in the pool now, we use it year-around. We love inviting the whole family over to enjoy. We recommend solar pool heating."
John B.
"Our pool has never been used this much. We enjoy it daily. I use it for therapy while my husband swims laps. Thank you SolarTech Solar Pool Supply. We are so happy with our pool heating."
Mary C.
"Our neighbors always told us to get it. Now that we have pool heating, we just can't get enough of the warm water. And the guys at Solar Pool Supply were so helpful. Thank you!"
Sue B.
Enter your email in the newsletter box below.
Stay informed about the latest solar pool products.
Receive savings and incentives towards future purchases.